_

Creative Practice
Illustration
July 2020 ︎︎︎







Civic Soup Festive Greetings
Winter, 2020
_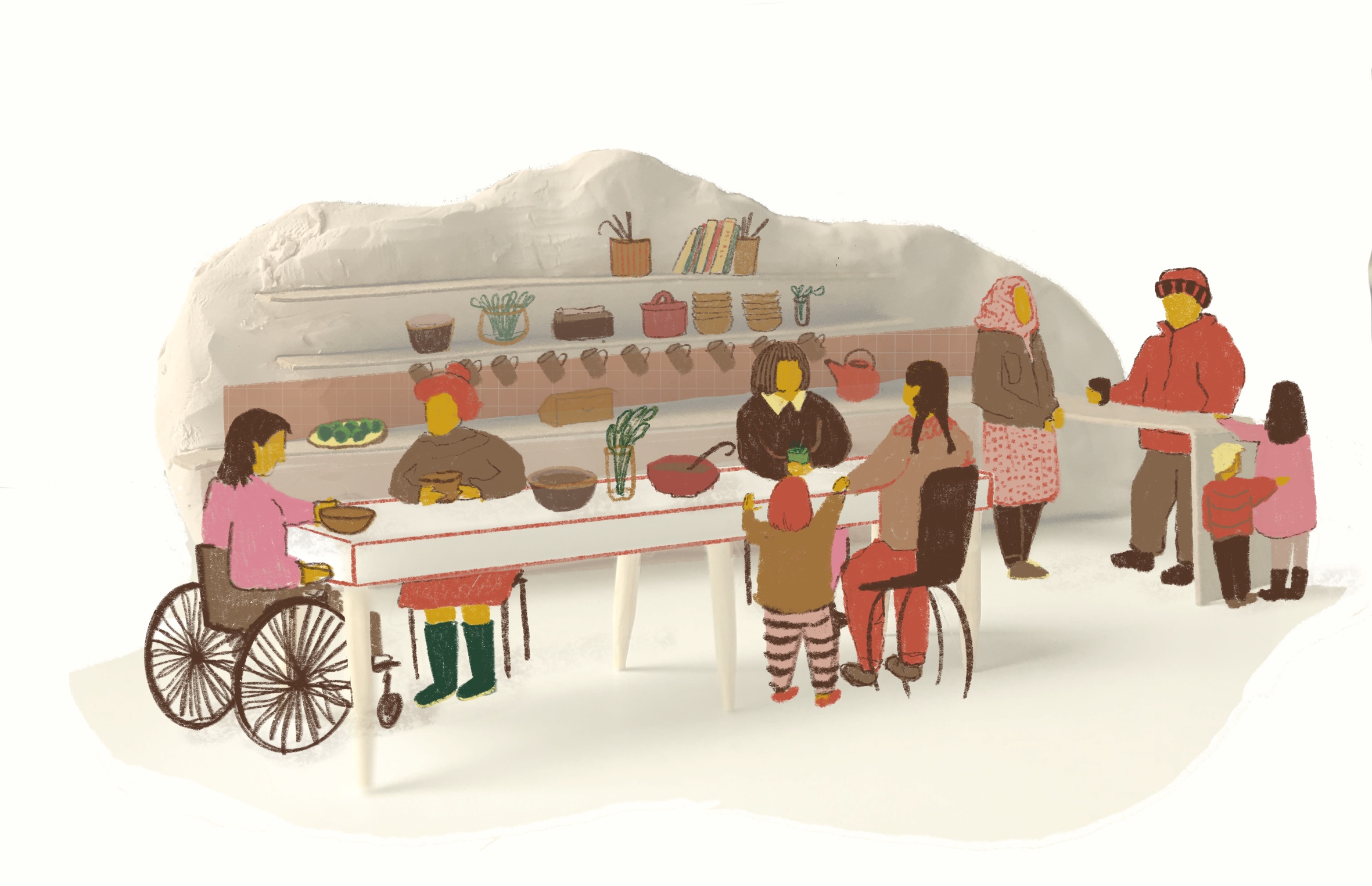 Proposal Vignettes
for
Akiko Kobayashi
Autumn 2020
_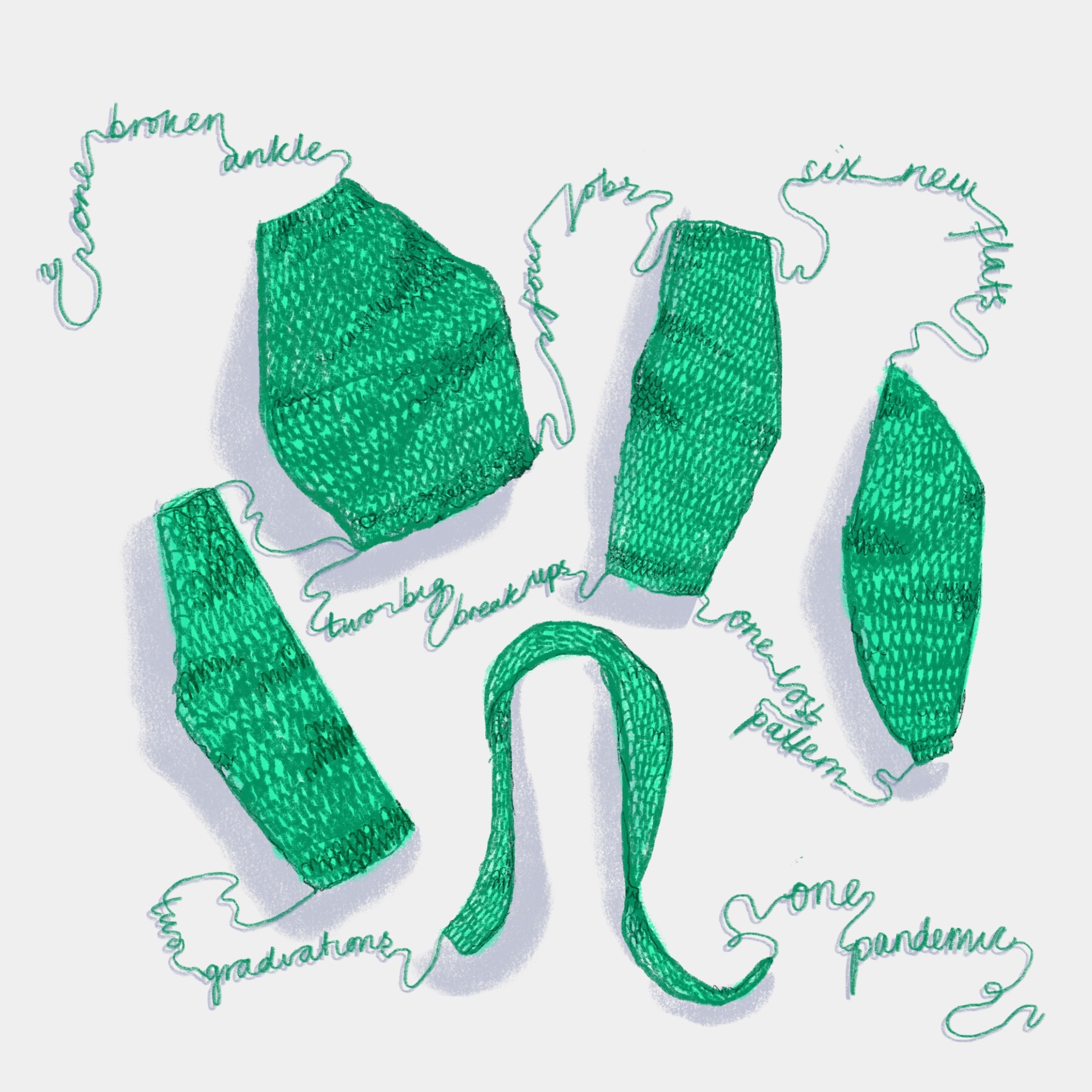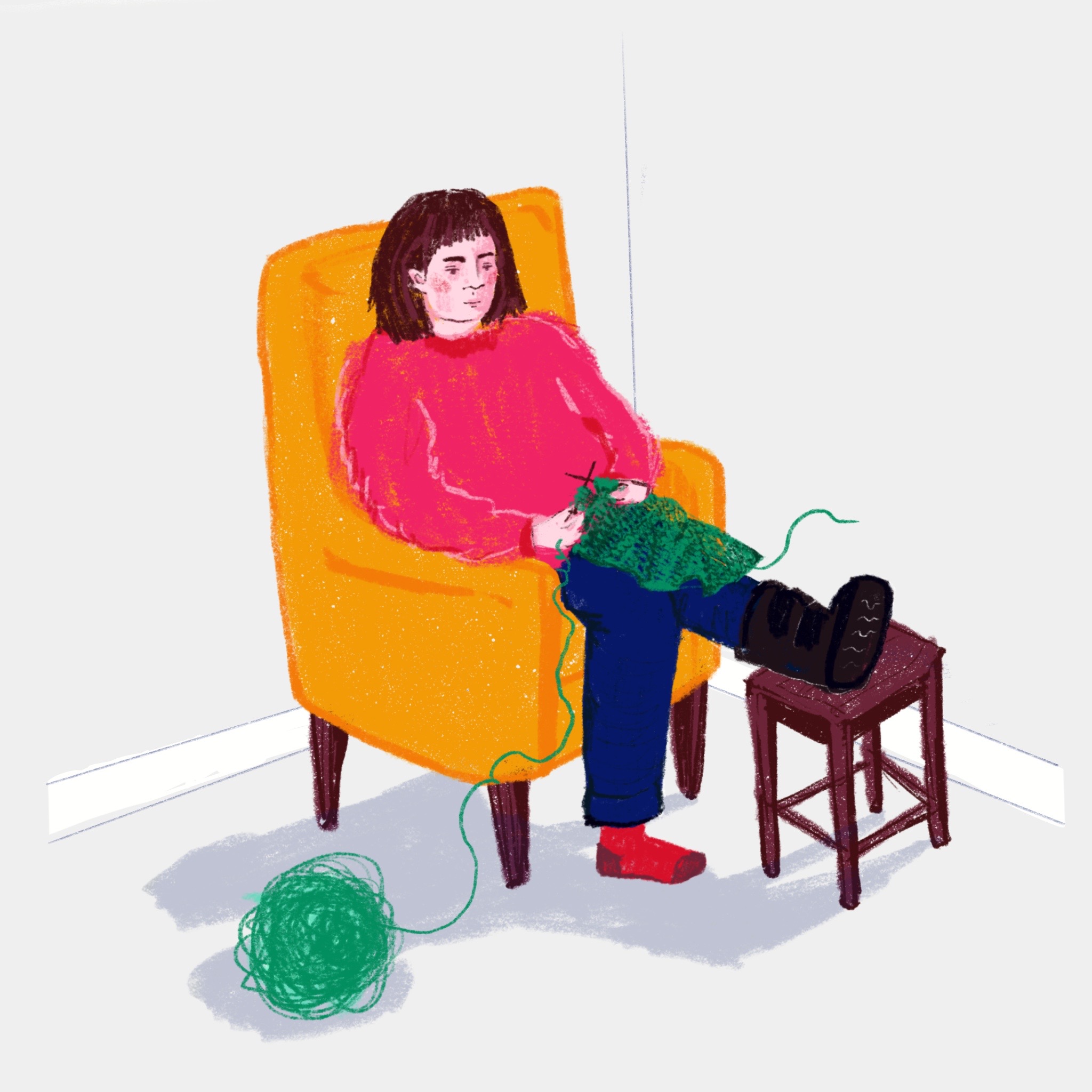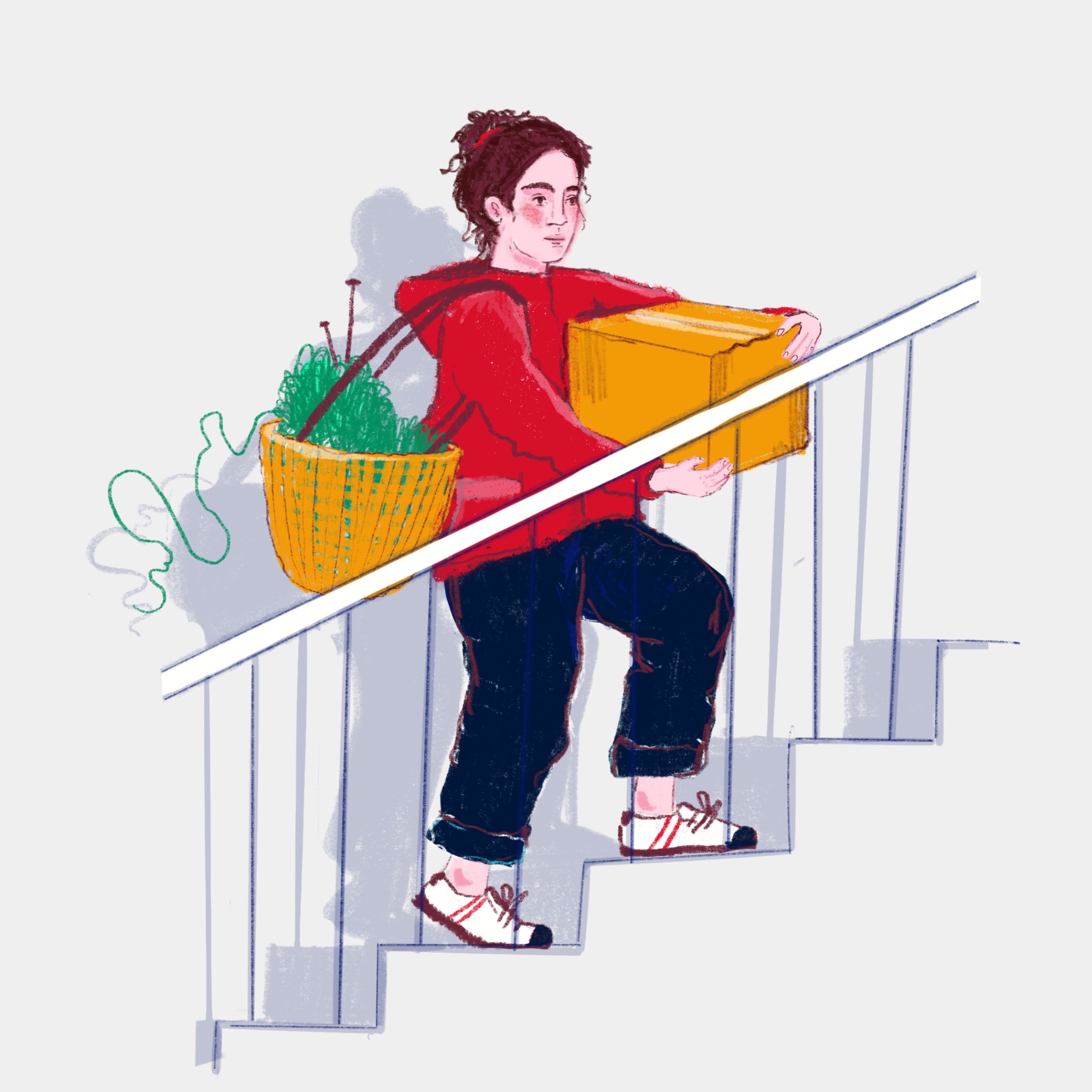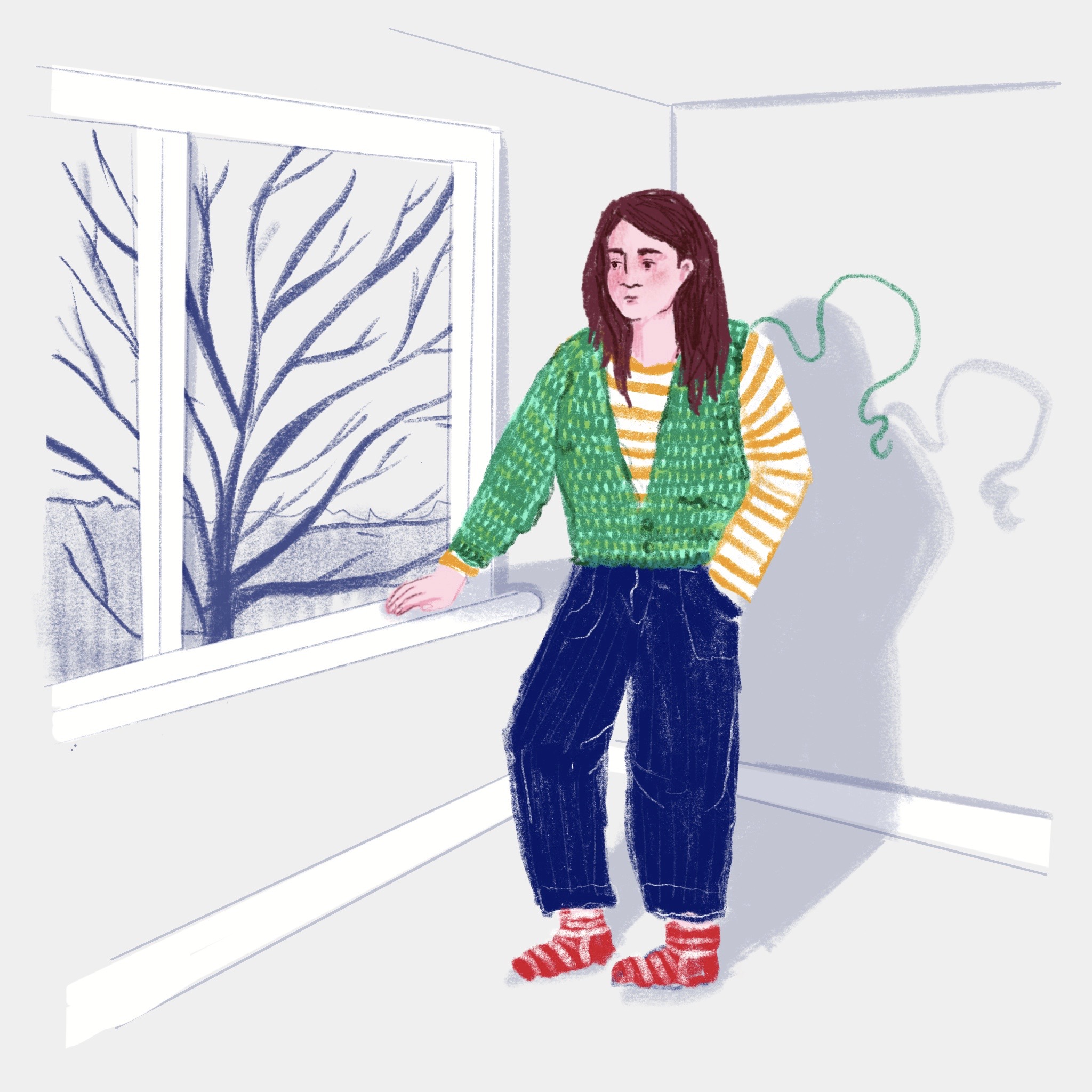 Unfinished Cardigan

Winter 2020
In the summer of 2014, I cast on 75 stitches to knit a cardigan.
A broken ankle – inflicted by a stray orange juice carton at party pre-drinks – had written off all my plans and I had found myself back convalescing in my childhood bedroom. To keep me from hand and mind idleness, my Mum picked out the project in her copy of The Rowan Pattern Book: No. 1. (1986). By the time my fracture had healed I had only competed a single panel, which would form the back of the piece.
For the last 6 years I have carried the unfinished cardigan project with me; returning to it intermittently when seeking rest or solace.
Not even a lost pattern page has stopped the project from being a constant presence. In the winter of 2018, after scouring the internet for a copy, I was sent the missing page through a very intense crafters Facebook group from a woman in Melbourne.
With the first wave of this year's pandemic, I threw my energy into learning new things and starting new projects. If anything, this has only further untethered future trajectories and increased an already omnipresent feeling of instability and uncertainty. However, with the increased isolation of this second winter wave, I've look for comfort in the familiar. I have returned to the cardigan.
As each evening brings me closer tying up this lingering project, I have reflected on the amount of change and growth its been party to through my twenties. It has seen me through two incredibly stressful degrees, two big break ups, and has moved flat with me at least six times. I am reticent to finish it. As we crash into 2021, I am sure I will need to turn to it again. I leave it to a loose end.
_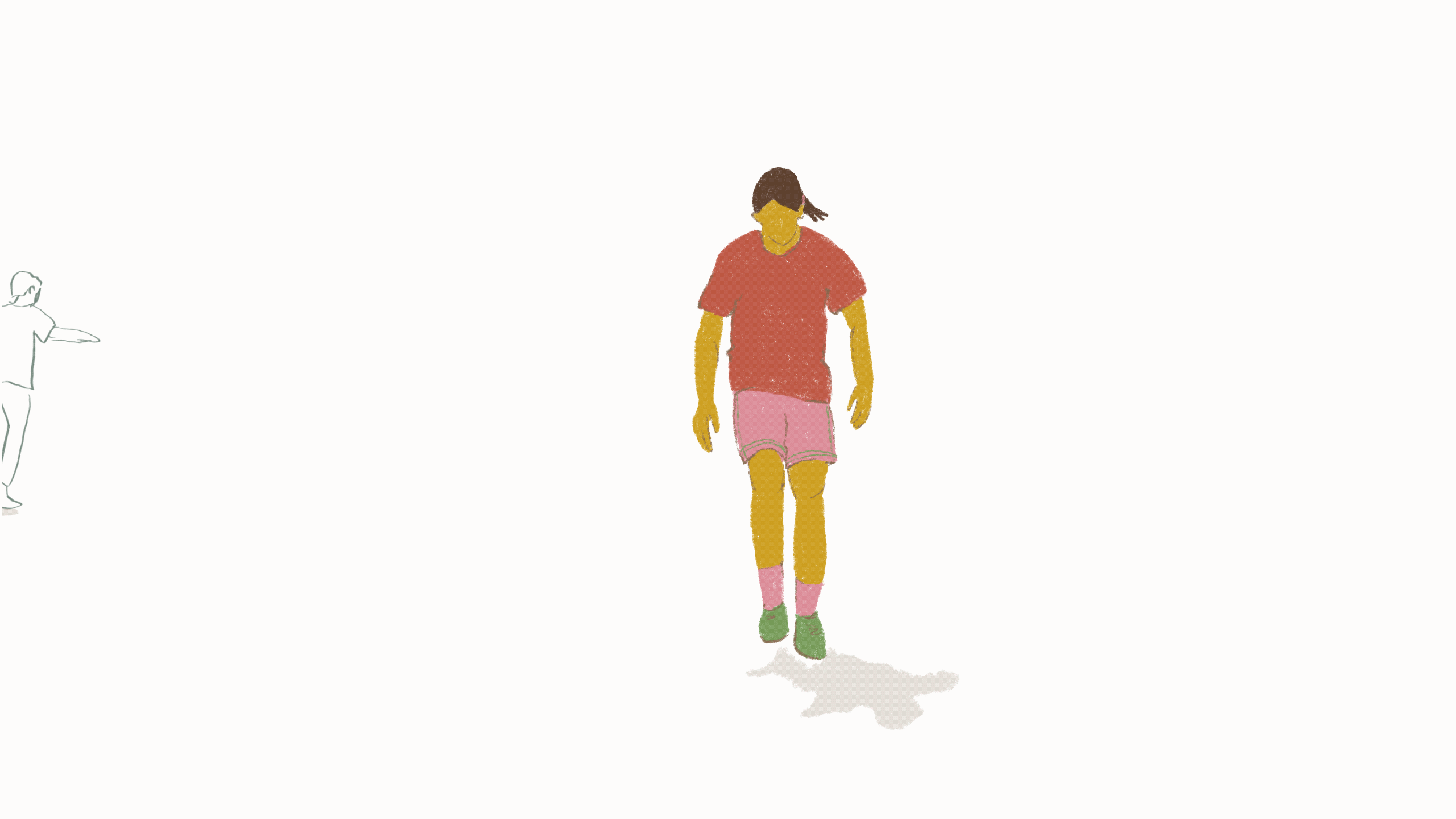 Animations for guest lecture
for
Akiko Kobayashi
Summer 2020
_